Artist: Travis Morningstar
---
Travis Morningstar was born in the small town of Warsaw, Indiana. He spent most of his childhood and teenage years growing up in Fishers, Indiana. Travis started his musical journey at a young age. He was singing as early as 5 years old, picked up the guitar at age 11 and wrote his first song at age 13. After leaving college after only one semester at IU (Indiana University) Travis decided to pursue music as a full time career. A little over a year after that decision was made, Travis started performing in bars and restaurants across town as a solo acoustic act, entertaining almost every weekend as well as some weekdays, for 3 hours a show playing mostly covers with an occasional original. That continued for 4 years. At one of his shows in 2016 he was invited to visit Los Angeles. Finally, 2 years later in the summer of 2018 he decided to make the full on move to LA. Since then he has focused on developing himself as an artist and played shows at several iconic venues such as The Viper Room, The Peppermint Club, and The Mint. He currently has an EP out called "Man In The Moon" that consists of 4 songs that can be found on Spotify and all other streaming services.
---
---
Album
---
Man In The Moon
Man In The Moon is the origin story of Travis Morningstar. It shows how an artist is created through love and pain. The first two songs "Indigo" and "4 am" paint a happy picture with the joys of a relationship and the dreamlike state that it creates. This is reflected in the music, which is more pop-like and smooth. That quickly fades at the beginning of the third song "Novacaine" as a more somber tone is realized and the darker side of things is revealed. Ultimately that pain is overcome in the last song "Man In The Moon" as the artist realizes things for what they are and is able to detach himself from the experience and look at it as neither good nor bad but rather something that he went through.
Learn More about This Album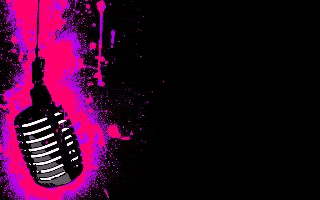 Want to be a featured Independent Artist?