Artist: Lili Joy
---
17 year old singer/songwriter Lili Joy has a unique artistry that doesn't like limiting to a specific genre, combining jazz and soul with some of the pop influences from her childhood. Lili Joy has been singing since young child wherever she can get someone to let her on stage. You may recognize Lili as she was on Team Blake on NBC's Season 16 of the Voice.
You can purchase Lili's merchandise (Shirt's, Phone Cases, etc.) by clicking on the website icon.
---
---
Album
---
Colours You Can't See
"Colours You Can't See - deluxe edition" are the emotions and feelings that we carry around with us every day that we don't let other people know about," shares LiLi Joy. "Some of them we'd be proud to wear on our sleeve while the others, not so much. All of the songs on the EP were written during a time where I was isolated with myself and my emotions.. As a result of that, I hope from the bottom of my heart that people can feel unashamed of being the beautiful, complex confusions that they truly are."
Learn More about This Album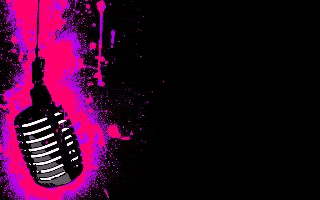 Want to be a featured Independent Artist?