Artist: Clemón Charles
---
Born on the island of Barbados, Clemón Charles grew up in a world where music is rooted in all aspects of the culture. He discovered his passion around age 9 and has been playing guitar ever since. At age 21 he embarked upon the journey to America to pursue his musical passions and has centered his career around the world of events & production. Clemón has performed throughout the Caribbean with his brother Randy. His Parents Desmond and Clara Charles really gave him all the supportive tools he needed to be successful. His Dad bought him his first guitar and the rest is History.
From technical direction to backstage management to outstanding live performances, Clemón never turns down an opportunity to engage a crowd and loves sharing his music.With a variety of diverse experience and culture, his music is a melodic infusion of the West Indies, Seattle's Alternative Rock and New Orleans Jazz.
His voice carries along a sultry style with a raspy touch that makes his sound unique like a folk singer, with a wide array of covers and originals.
Clemón was hired to play events for Dr. Mehmet Oz for his non-profit called Heathcorps. While there, he was fortunate to travel with Healthcorps and performed for the likes of Goldie Hawn, Ben Vereen, Mathew Modine , Montel Williams and Capt Sully (Sully movie).Clemón also performed for the San Francisco Giants, where he sung the National Anthem at Giants Stadium to 40,000 people.
---
---
Album
---
Mad Love
Drawing on multiple influences throughout his musical career, Clemon suffuses his debut album, Mad Love, with rock, pop, soul, jazz, reggae and folk and accordingly counts such diverse talents as Bob Marley, Prince, James Taylor, Richie Havens, Aerosmith, Frank Sinatra and Bill Withers as impacting his eclectic mix of songs. World Music indeed!
Learn More about This Album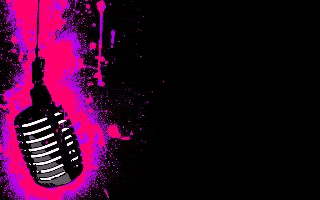 Want to be a featured Independent Artist?